Kayla and Ivans Beach Wedding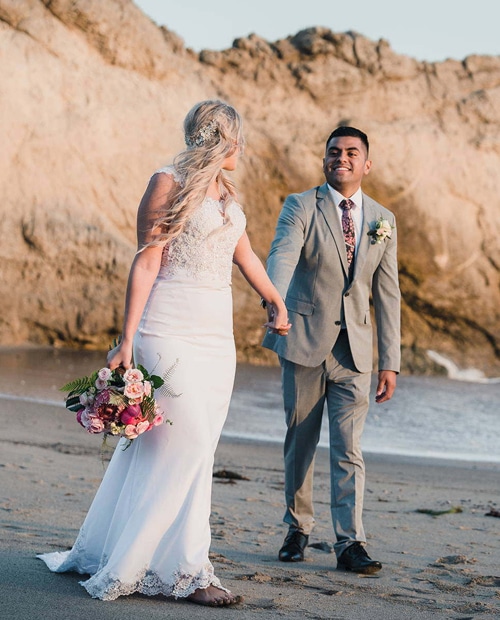 I whale always love you, said Kyla and Ivan to each other as they exchanged vows on the ever-gorgeous Leo Carillo Beach. Surprisingly, we convinced Kyla and Ivan to become two less fish in the sea at this sandy venue! They were still figuring out their venue options and we suggested Leo Carillo state beach as an option, and they fell in love with it! Their wedding ceremony was beautiful to say the least. With a beautiful backdrop (quite literally), their love, and the happy couple, and of course, our amazing skills—we captured their big day perfectly. The beach in the back was that really delicious icing on top that added to the beauty of everything! Planning a beach-side wedding? Still weighing your options? Thinking about hiring us? Look no further! Check out some highlights from Kalya and Ivan's stunning beach wedding.
P.S. Did you catch any of the puns? 😉
WANT TO BOOK YOUR SHOOT WITH US?
MKEshoots Photography specializes in wedding and portrait photography. Over 5-years plus in the game of professional wedding photography, we place great importance on documenting the wedding day and capturing its essence through timeless pictures. Through our modern and artistic photography, we aim to tell the timeless love story of every couple we work with. The ultimate goal? To relive your wedding day again and again through timeless and precious photos.
Contact Us